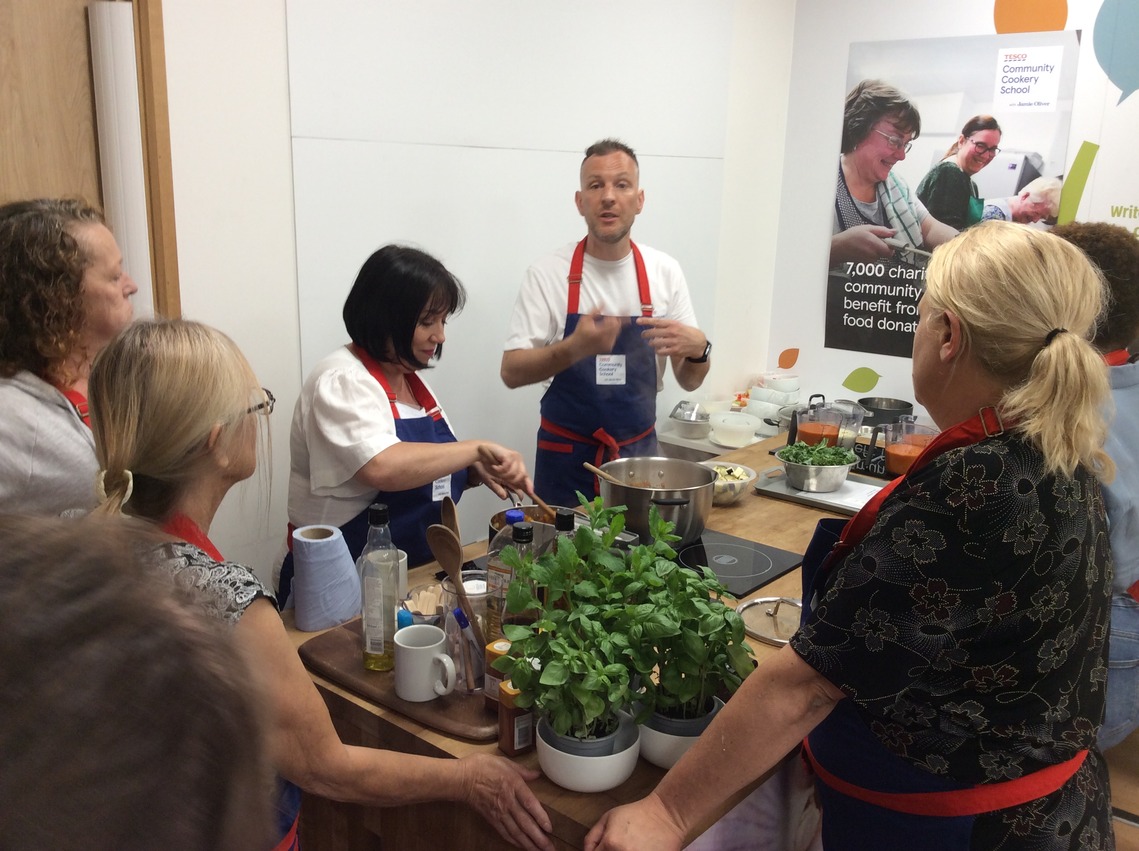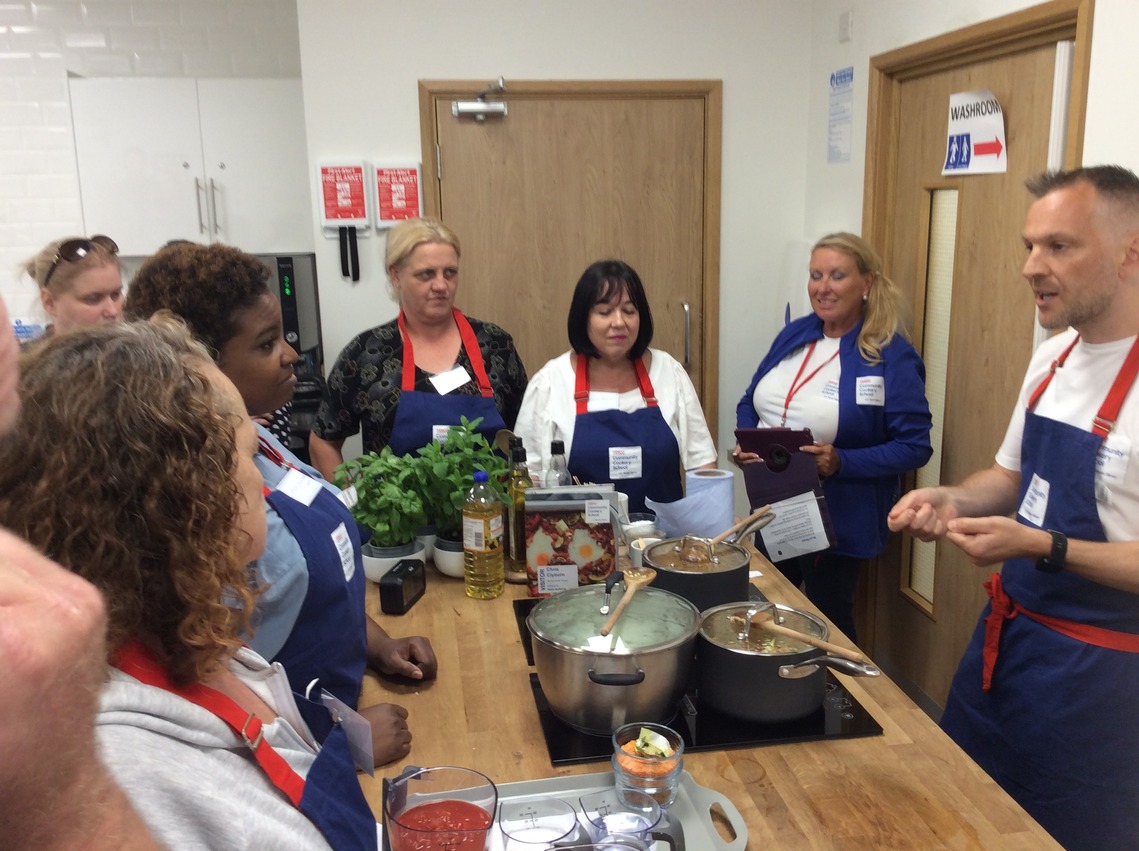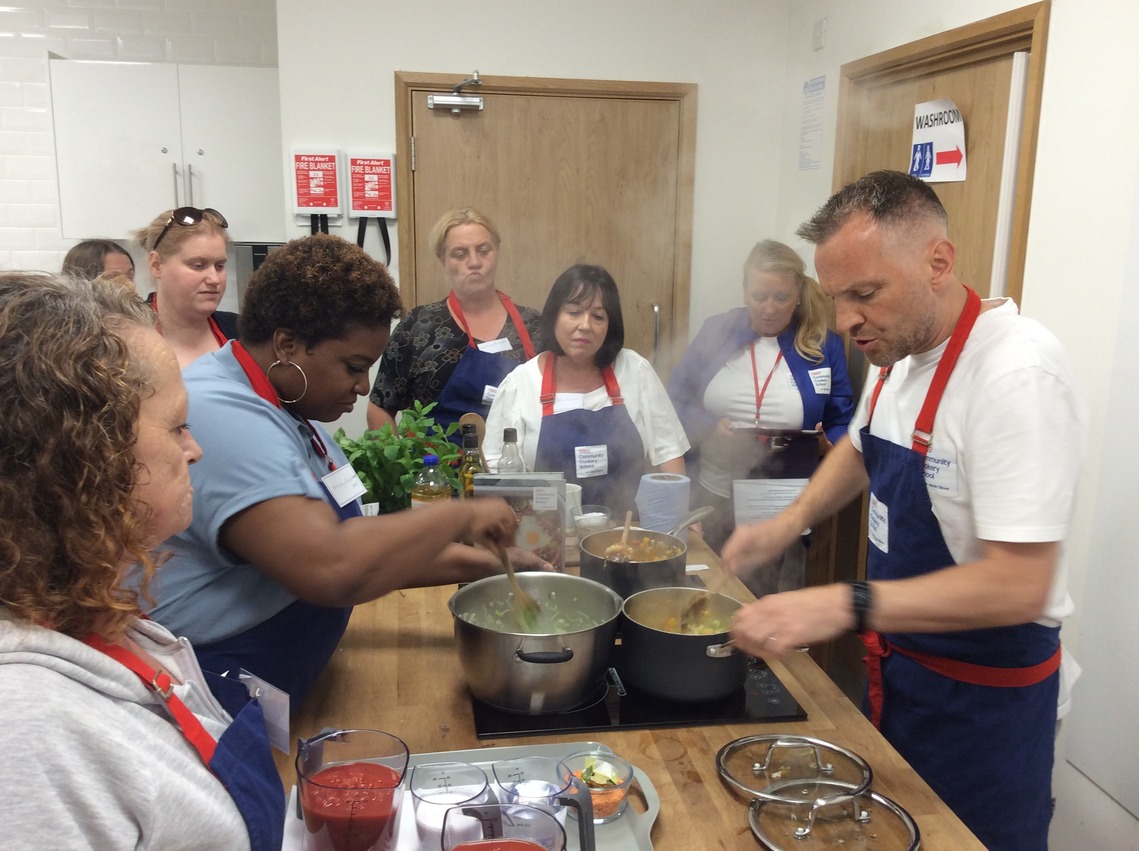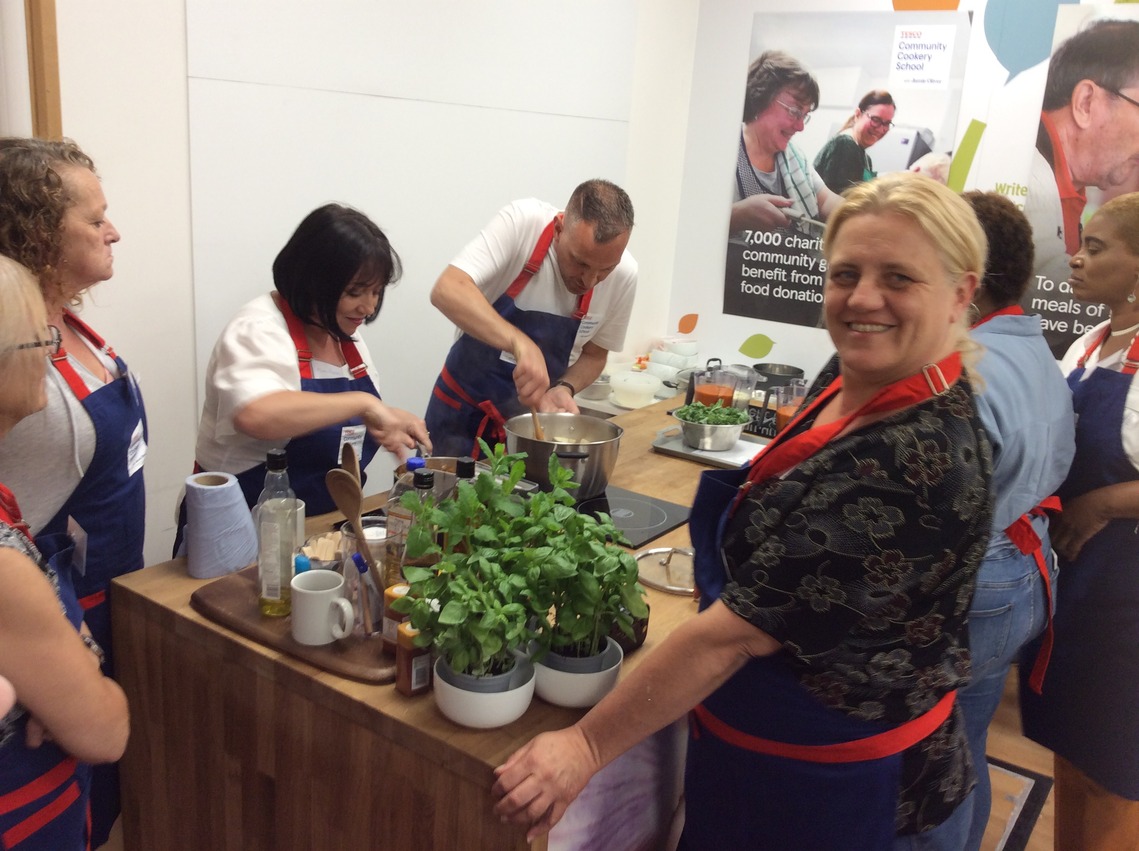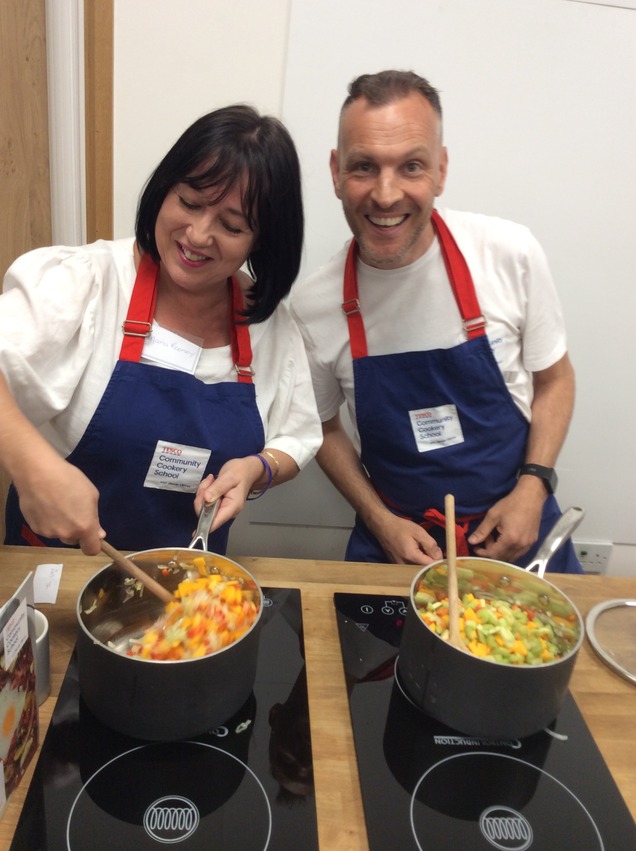 On a Tuesday afternoon, three budding chefs from the MoT club left sunny Kingston for a short journey across west London to attend the Tesco cookery school in Hayes, just north of Heathrow airport. The Tesco cookery school is run in partnership with 'Jamie Oliver's ministry of food' and Fareshare. It is used to help reduce food waste and support organisations such as ourselves and to promote the good work we do in the local community.
On our little adventure was Maria Rooney (MoT catering manager), Malaika Brunello (MoT volunteer) and myself Jeff Turner (MoT acting vice Chair). Like any good catering manager should, Maria ensured that there was enough chocolate/snacks for not only the car journey but also enough to probably feed the whole of Hayes.. But hey, you can never have enough chocolate!!
Our first stop was a local hotel close to the school so as to get some much needed rest in preparation for what laid ahead the next morning. After a good nights sleep we met up with the other 'recruits' in the hotel reception at 8am sharp. There where 12 people on the course from as far afield as Hastings and the south east. All were volunteers for similar organisations like ourselves and probably looked just as terrified as we did..
At the cookery school we were met by a charming lady called Lisa, one of the ambassadors from Tesco who quickly put us all at ease. After a quick change into our best chefs aprons and hats, we were raring to go. Bring it on Jamie.....
During the days training we learnt a lot of new skills and knowledge around a variety of activities, notably knife skills, cooking 3 different base sauces, nutrition and some helpful tips. Best of all was that we got to cook our own lunch together and then spend time chatting with everyone else about not only our different organisations but also of our own personal experiences.
I am not going to bore you with some of the chefs terminology such as 'cooking out the flour', 'making a well', 'deglazing the pan' or the 'claw', 'bridge' and 'rockin, chopin' knife skills. Oops I just did!! Let's just say that there wasn't a 'saggy bottom' to be seen.
A good day was had by All and a special thanks goes to Chris (Head chef), Alex (nutritionist) and Lisa from the Tesco cookery school for making it such a memorable day.
Now where did I put that recipe book.............